Clara Cafe - Costa Coffee
Restaurants and bars
Welcome to our new designer restaurant, Costa Cafee, in the aquapark area, where you can enjoy great coffee in a pleasant environment with a fish aquarium. And that's not all! Our menu also includes a wide selection of delicious coffee treats and desserts that will guarantee you sweet and flavorful delight.
For our youngest guests, we have a children's corner prepared, where they can play and have fun.
Come and enjoy the unique atmosphere and irresistible taste of our coffee and desserts.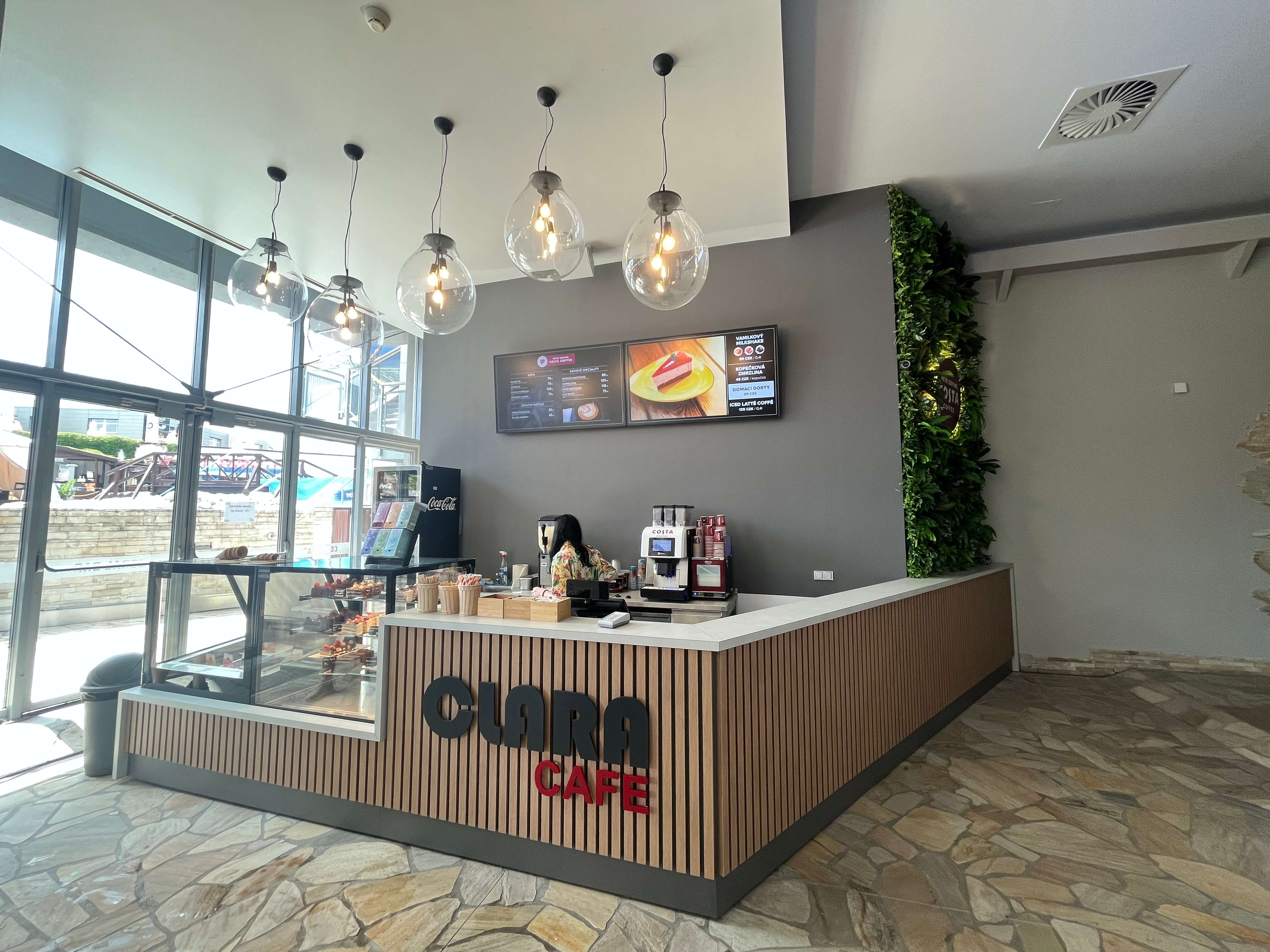 ×