Prestižní ocenění Superbrands pro Aquapalace Praha
Organizace Czech Superbrands ocenila TOP značky České republiky za rok 2023. V rámci 11. ročníku udílení speciálního ocenění se

Aquapalace Praha stal držitelem titulu Superbrands, jež je znakem uznání a speciálního postavení značky na lokálním trhu.
Program Superbrands je nejuznávanější nezávislou globální autoritou v oblasti hodnocení a oceňování obchodních značek a již více jak 30 let působí ve více než 85 zemích světa. Pečeť Superbrands získají pouze značky s vynikající pověstí – zákazníci si s nimi spojují významné hodnoty a mají k nim osobní vztah.
"Velice si toho vážíme, protože je to ocenění, které nás utvrzuje, že neustálé zlepšování našich služeb, zdokonalování atrakcí a celkově zavádění inovací v našem Aquapalace Praha je tou správnou volbou a cestou. Současně je to naše vizitka pro návštěvníky a klienty, že jsou u nás v dobrých rukou,"
hodnotí mimořádné uznání pečetí kvality Superbrands Vladana Horáková, generální ředitelka Aquapalace Praha.  
Prestiž, inovativnost a známost značky
Společnosti se do výběru elitních značek Superbrands nepřihlašují. Vybírány jsou podle prestiže, inovativnosti a povědomí o značce na českém trhu. Pečeť kvality Superbrands odráží sílu, stabilitu a vytrvalost oceněných značek a jejich schopnost posouvat hranice, inovovat a neustále se zlepšovat. Hovoří za ně jejich obchodní výsledky a síla jejich značky. Aby se značky staly Superbrandy, musí mít nejen skvělé produkty a služby, ale také vynikající renomé a silný příběh.
Spotřebitelské a podnikatelské Superbrands daného roku představují absolutní špičku mezi společnostmi v daných oborech služeb či produktů.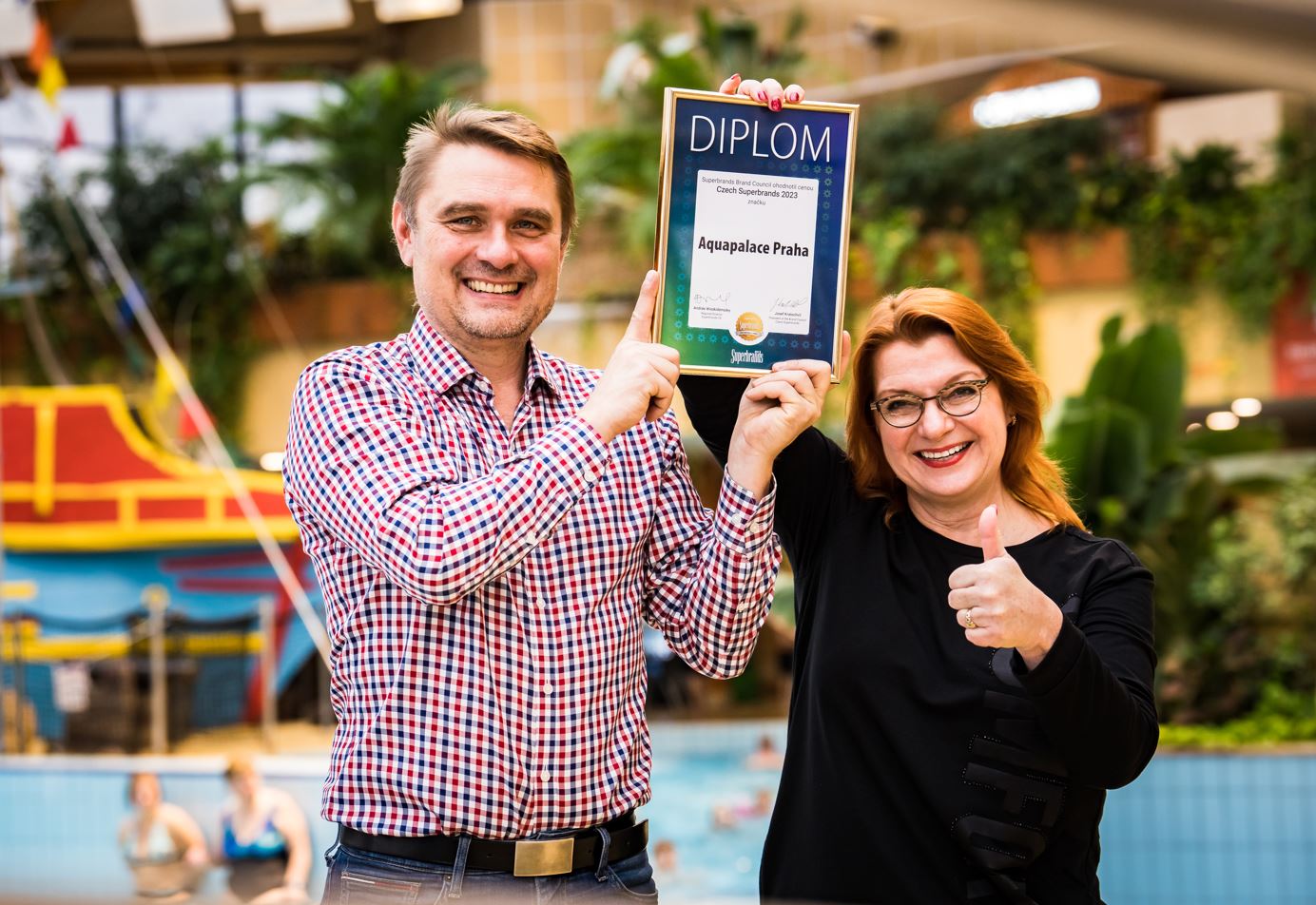 ×